Vitamin C is an antioxidant that helps to regenerate other antioxidants in the body. It not only helps to rejuvenate and protects your skin but also plays a vital role in your overall health. A male requires 90 mg, and a female needs 75 mg Vitamin C per day.
So, don't be a Vitamin C deficient. Eat foods that are an excellent source of Vitamin C such as Citrus fruits, kiwi, strawberry, tomato, sweet & white potato, leafy vegetables, sprouts, broccoli, fresh herbs and bell peppers, etc.
Here are some health benefits of Vitamin C:
An essential element for collagen formation; the proteins that keep cell together.
Protects your skin from the sun rays.
Enhance vision and prevents the cataract
Lowers blood pressure.
Provide prevention from allergic reactions.
Helps in iron absorption.
Helps in preventing the common cold.
Reduce the risk of heart problems.
Prevents muscle degeneration.
Helpful in reducing stress as well.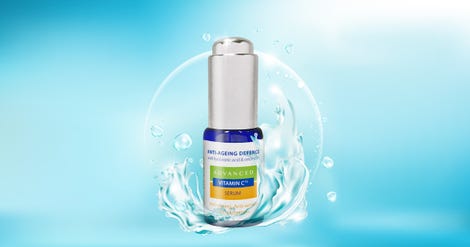 A healthy skin care routine can save your skin from visible damage. Use the Vitamin C Serum twice daily for best skin care benefits. Derma Essentia Vitamin C Serum is formulated with Vitamin C with an added advantage of Hyaluronic Acid (HA) and Skin Ceramides. This face serum helps to repair the skin barrier, retain skin's moisture and skin firmness.Our Vit C Serum contains the pure and stable form of Vitamin C, i.e. Ethyl Ascorbic Acid.
Eat Vitamin C Rich Food and Stay healthy!
DermaEssentiaForEveryone